Burton in Wirral.
Burton Village is situated on the Dee side of the Wirral Peninsula, approximately 7 miles north-west of Chester.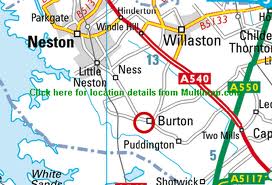 Thought to be originally founded around the eighth century, the first documented evidence of Burton is found in the Domesday Book of 1086.
Through the subsequent centuries agriculture featured prominently, although for some time it was an important anchorage for ships trading into Chester. For many years Burton was a cross-roads for trade routes between Lancashire & North Wales and Birkenhead & Chester. At one point in the thirteenth century it was considered important enough to be granted a Royal Charter to allow a market to be held every Thursday.
The parish church (re-built on the original site around 1721) is in a double-nave form and quite unique. Many of the buildings originated in the sixteenth century on the main thoroughfare of the village.



A dominant building is Burton Manor, originally the home of the Gladstone Family and since 1948 has been an adult education college.
See burtonmanor.wordpress.com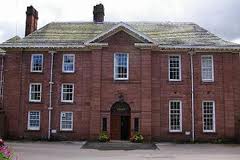 Burton retains its historic charm with many old buildings, some dating as far back as the sixteenth century, with most of the village designated a Conservation Area.
Cheshire Life magazine has in the past called Burton "The Jewel of the Wirral".